If you are interested in our subscription, follow this simple process to complete your payment. First you need to log in to the AppOnFly Portal – instructions can be found here. Once you successfully logged in, just click on the button Add new subscription.

The page with choice of different Currency, Product, and payment period.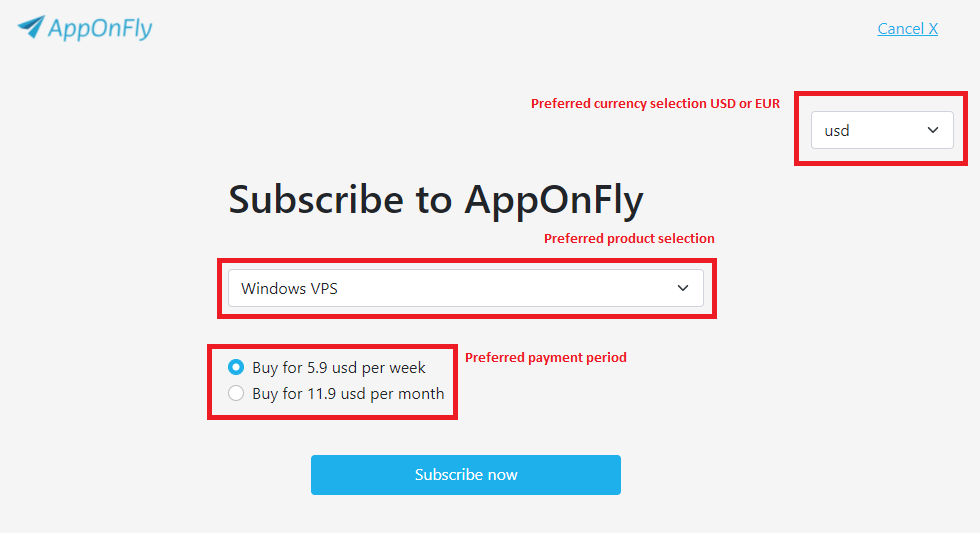 When you confirm your selection by clicking on the button Subscribe now, you will be redirected to the payment gate Stripe.
On the left side of the page, you can see the product, currency and preferred period, which you selected. In case you have a Promo code, this is where you can use it by typing it into the Add promotion code field and you will receive your discount.
On the right side you need to fill in your payment card information and at the end of the page click Subscribe.
After the payment is completed, you will automatically be redirected to the website, where your purchased virtual station.